Waifu Dream
Prototype of the new chatbot system
---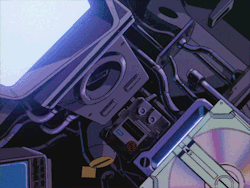 Hello my dear friend, how are you?
Today I am here to tell you some news. In this new version there are many changes in the structure of the program.
This new version is based on a web browser, specifically Chromium, the same "engine" used by Google Chrome.

What does that mean?
It means that I can:
Create complex interfaces
Receive and change information from web pages
Use three.js
Use MMD models
And several other things you can do using a web browser.
What are the minimum requirements for this release?
When will Waifu Dream become multiplatform?
There are currently no plans for a cross-platform version. In the future, maybe I'll plan something.
What can I expect from this prototype version?
At the moment you can not add images because this version is a prototype of the new chatbot system.

I'm replacing AIML with Verbot 5 because Verbot 5 is more modern and easier to create complex dialogues. No need to worry because there is a tool that converts *.AIML files to Verbot, you can download it here.
There's still one more bonus! When Verbot 5 does not find an answer, your question will automatically be sent to an online chatbot and you will receive your response. It is important to note that this feature will only work if you disable Verbot 5's answers to undefined questions.

You can do this by deleting this "Rule":

*(default)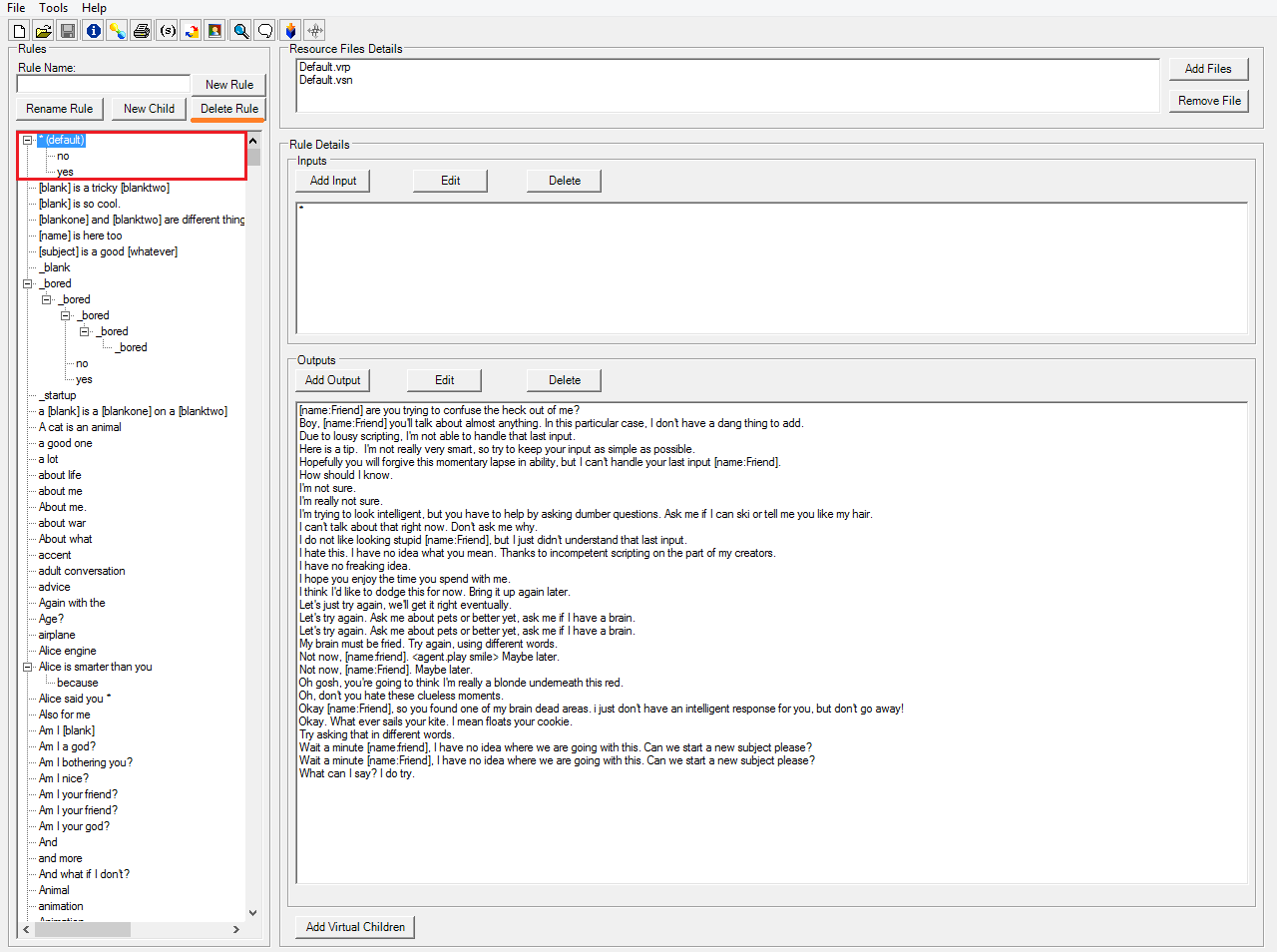 This procedure is necessary because Verbot 5 needs to return an "empty" response to the program, which causes a request in chatbot online to be requested.

The name of this program is: Verbot 5 Script Editor. You can get this program by installing Verbot 5 Player. Download page.
Note that you do not have to do this procedure or download the Verbot 5 player, this step by step is purely educational.
Some screenshots:
This is the settings page. Here you can choose a waifu and an online chatbot to complement the "knowledge" base of Verbot 5.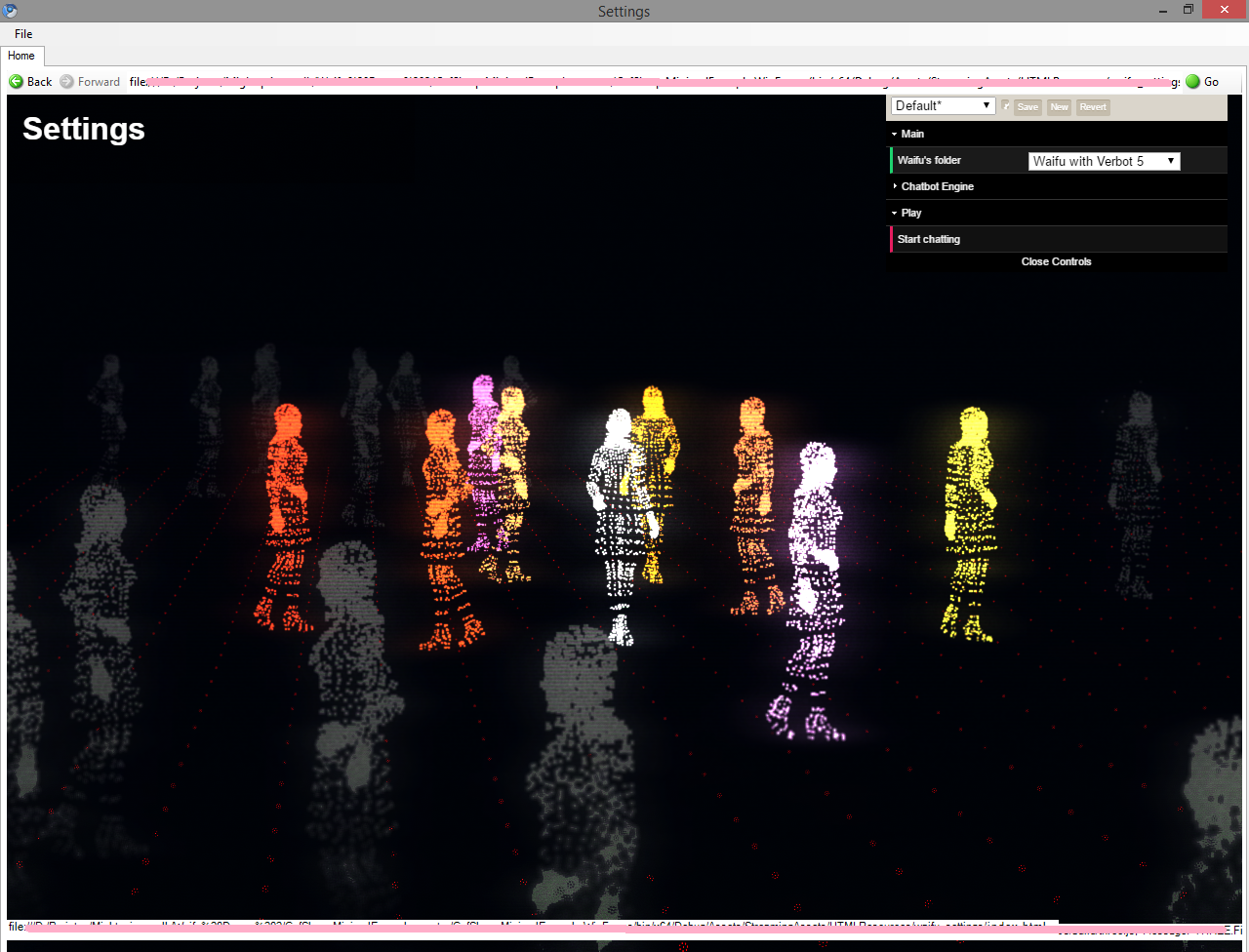 This is the chat page. Do not worry, it is still in development, this page is only to demonstrate the functioning of the dialog system.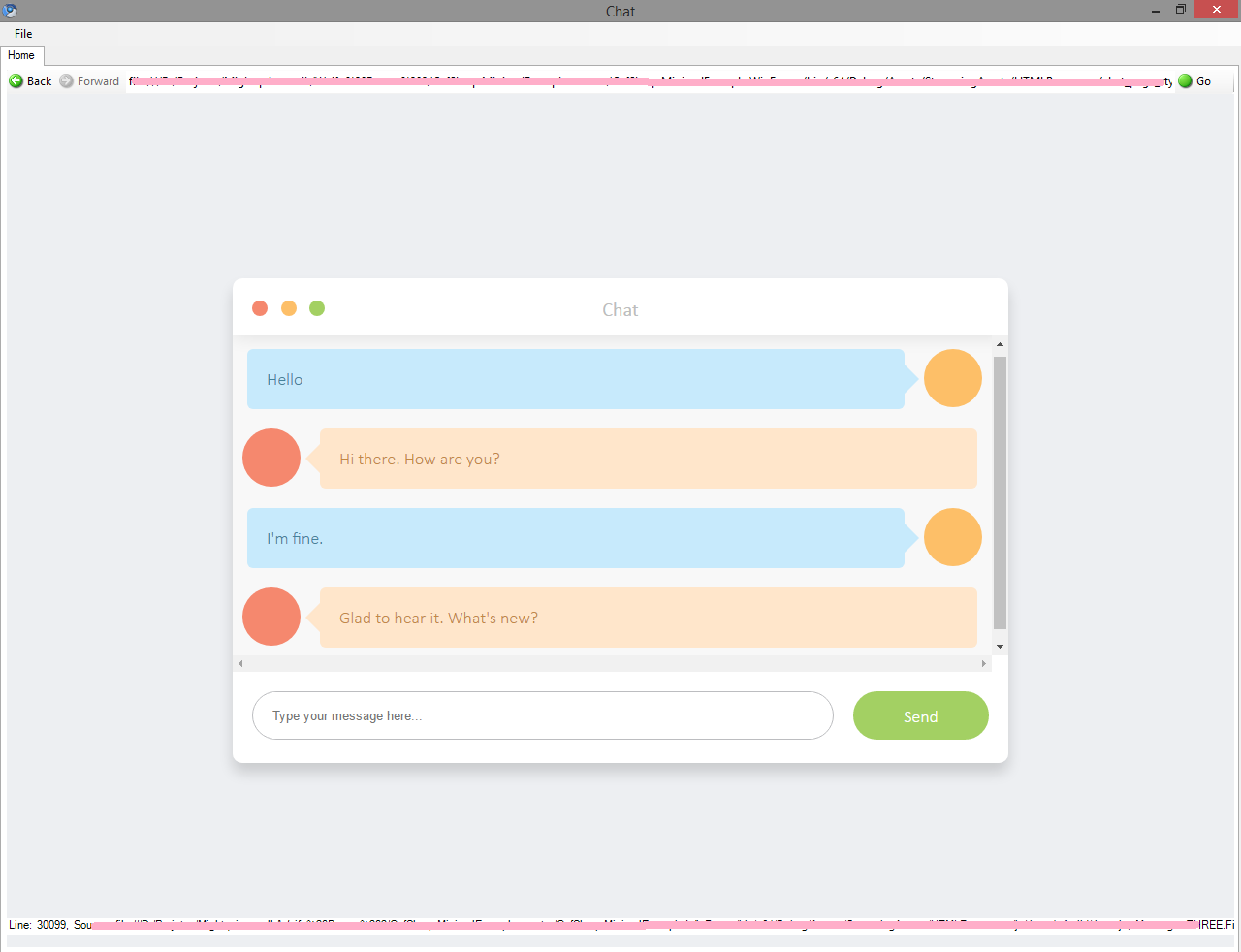 If you get this error message when you open the program, close this message and try again 2 or 4 times until the program opens correctly. This problem will be fixed in the next version.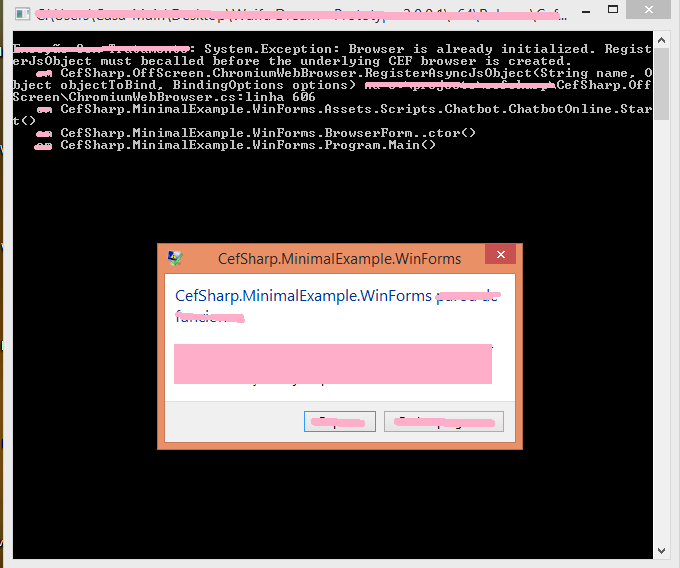 Features
Cefsharp (HTML/JavaScript)

Chromium: 57.0.2987.133 | CEF: r3.2987.1601.gf035232 | CefSharp: 57.0.0.0. | Environment: x64

HTML5 interface
Chatbots online
I hope you enjoy these new features and look forward to new updates. Have a nice day, goodbye.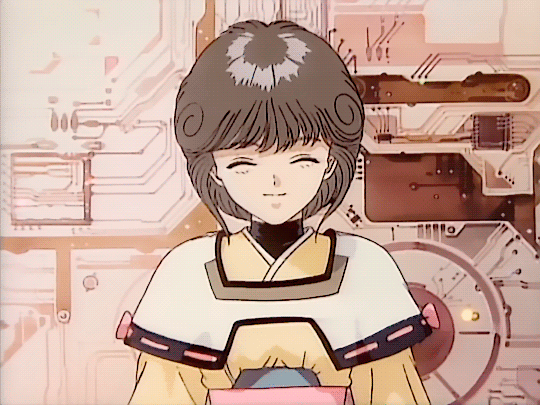 Files
Waifu Dream - Prototype 2.0.0.1 - x64.zip
59 MB
74 days ago